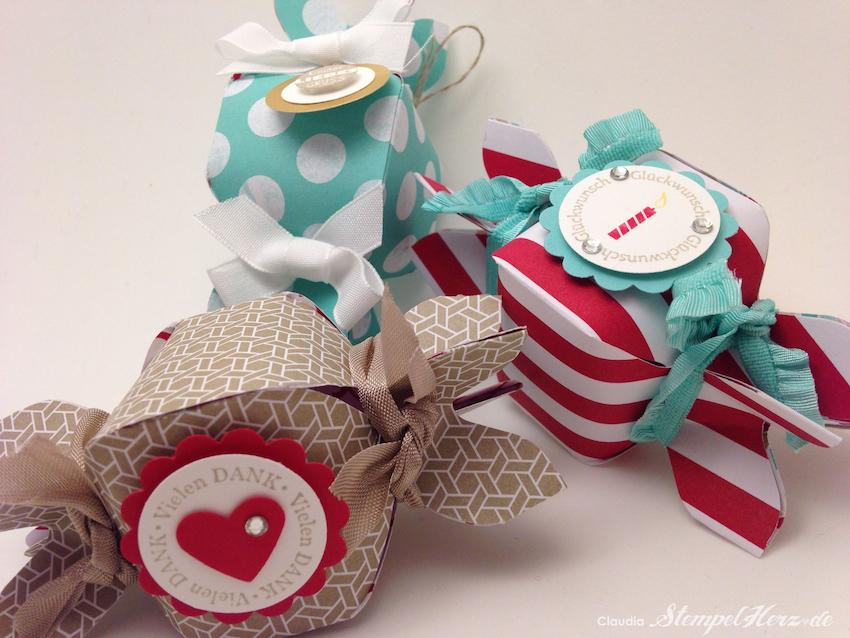 Wie versprochen habe ich heute die Videoanleitung für mein Knallbonbon für Euch…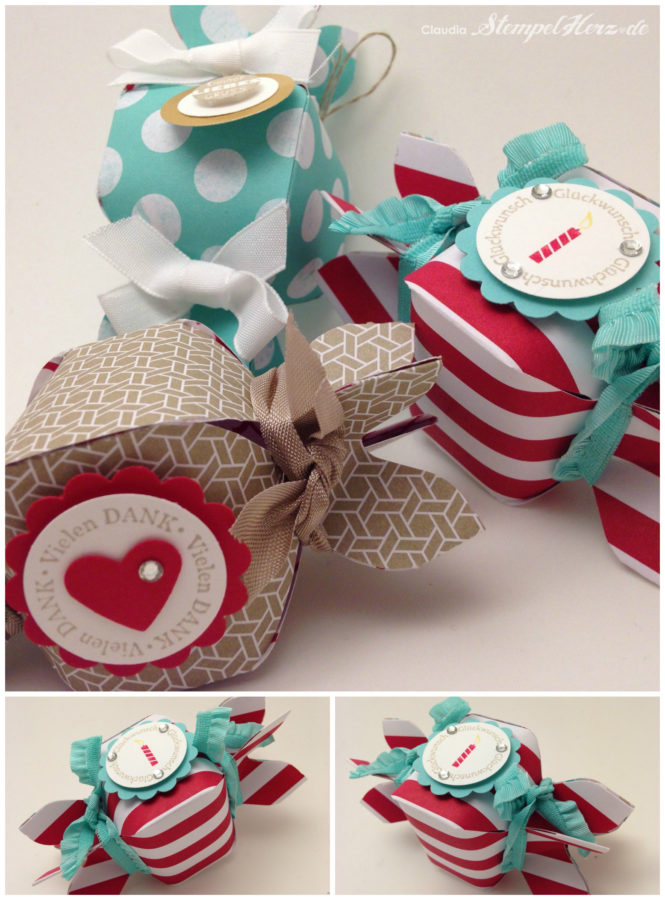 Hier kommt die Materialliste (PDF-Datei)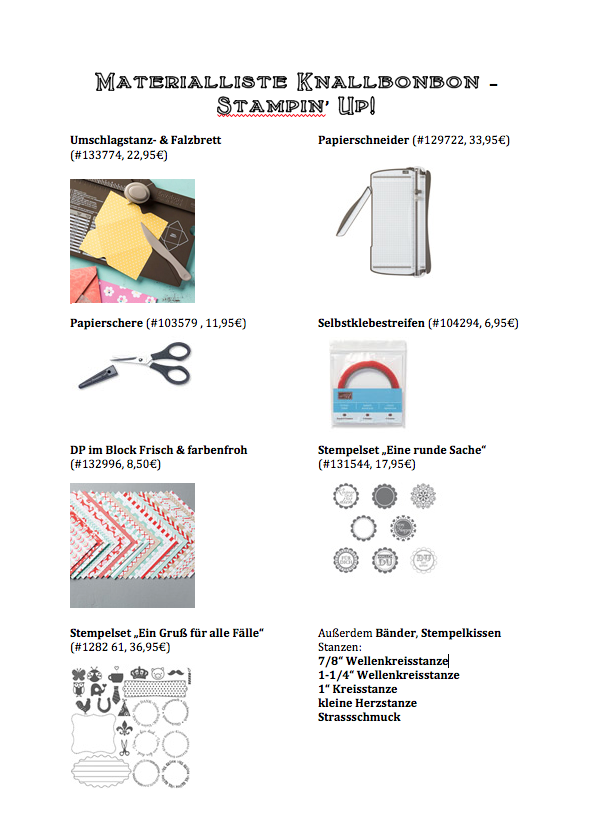 Und nun könnt Ihr direkt loslegen…
Here are some measurements for my english readers (sorry for this terrible english):
You will need a peace cardstock 10 x 16,5 cm.
Score the short side on 2,5 and 7,5 cm. Score the long side on 4, 8, 12, 16 cm.
Now you will need the punch and score tool for envelopes: punch both short sides on the first scoreline (1 inch) and the second scoreline (7,5 cm).
Fold it together on the first (4cm) short scoreline (like you can see in my video) and punch it like before.
Repeat this with the other scorelines (8, 12, 16). Now you can glue it together.
Viel Spaß!!!
Eure